Musn't forget to mention that the symbol

is "Edward" in Chinese (Ai Dehua) and

is "Jo" (Zhang Meiyi). They are in the style of a chop (i.e. name seal).

This is how big China is. The scale at the bottom is 500 miles long.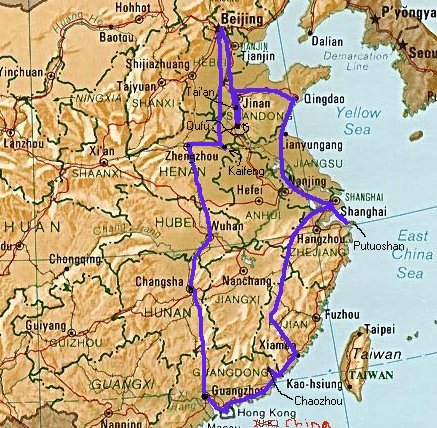 | | | |
| --- | --- | --- |
| | (zoom controls) | |
If there is a list on the left of this page, that means that we have e-mailed my diary with some interesting tales of our journey. Click on the places listed to see what I said about them.